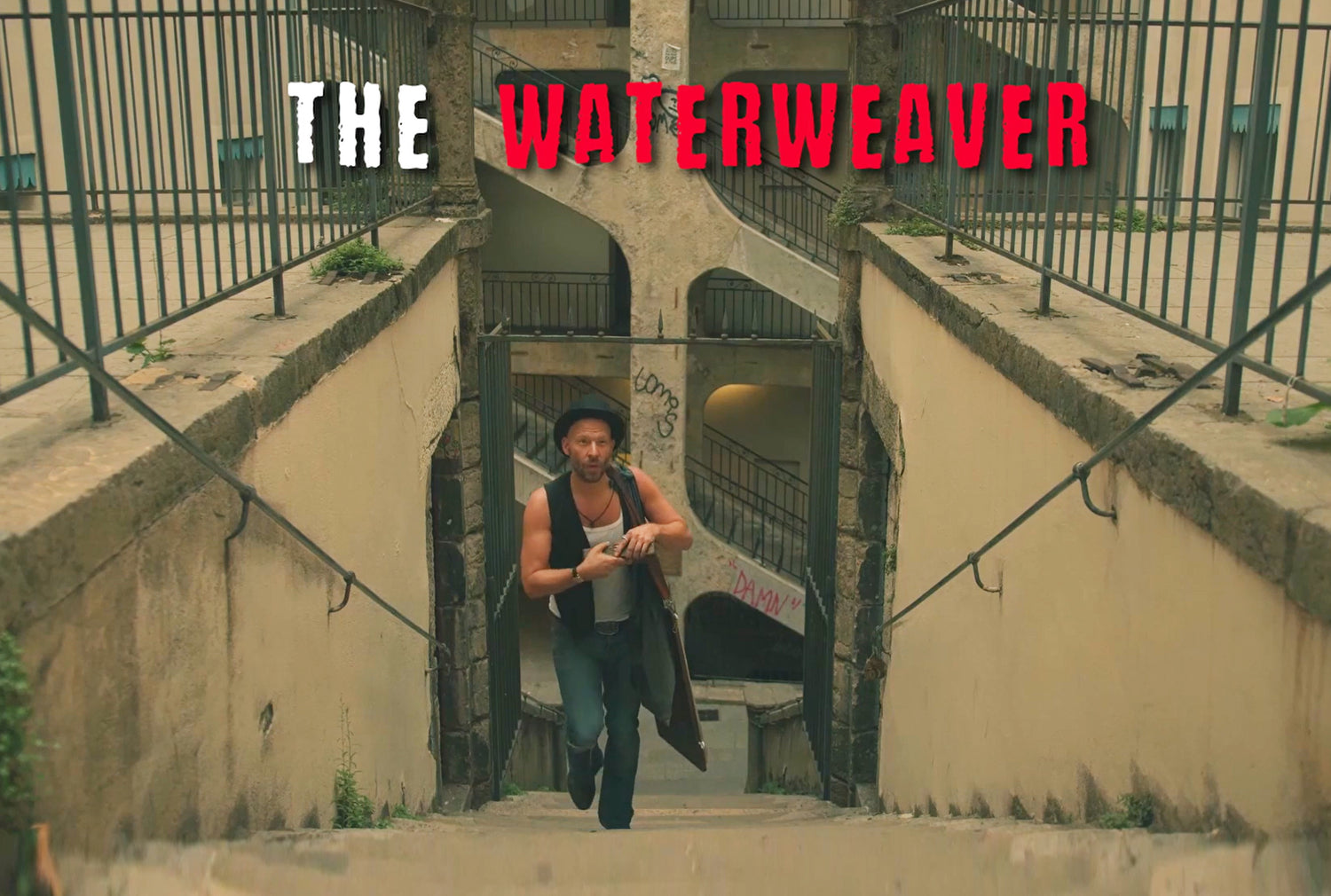 VIDEO Trailer
Get a taste of Roman's international art projects in dialogue with
SCIENCE: expedition across the Pacific Ocean, diving with whale sharks in the Philippines
HISTORY: on-site works in Belarus, Poland, Italy, France, Germany, ...
LITERATURE: meet his poetic accomplice Tarantula, an ancient typewriter born in the 1960s
and more!
VIDEO-Trailer in other languages: FRANÇAIS, ESPAÑOL, DEUTSCH
VIDEO-TRAILER: The Waterweaver (2023)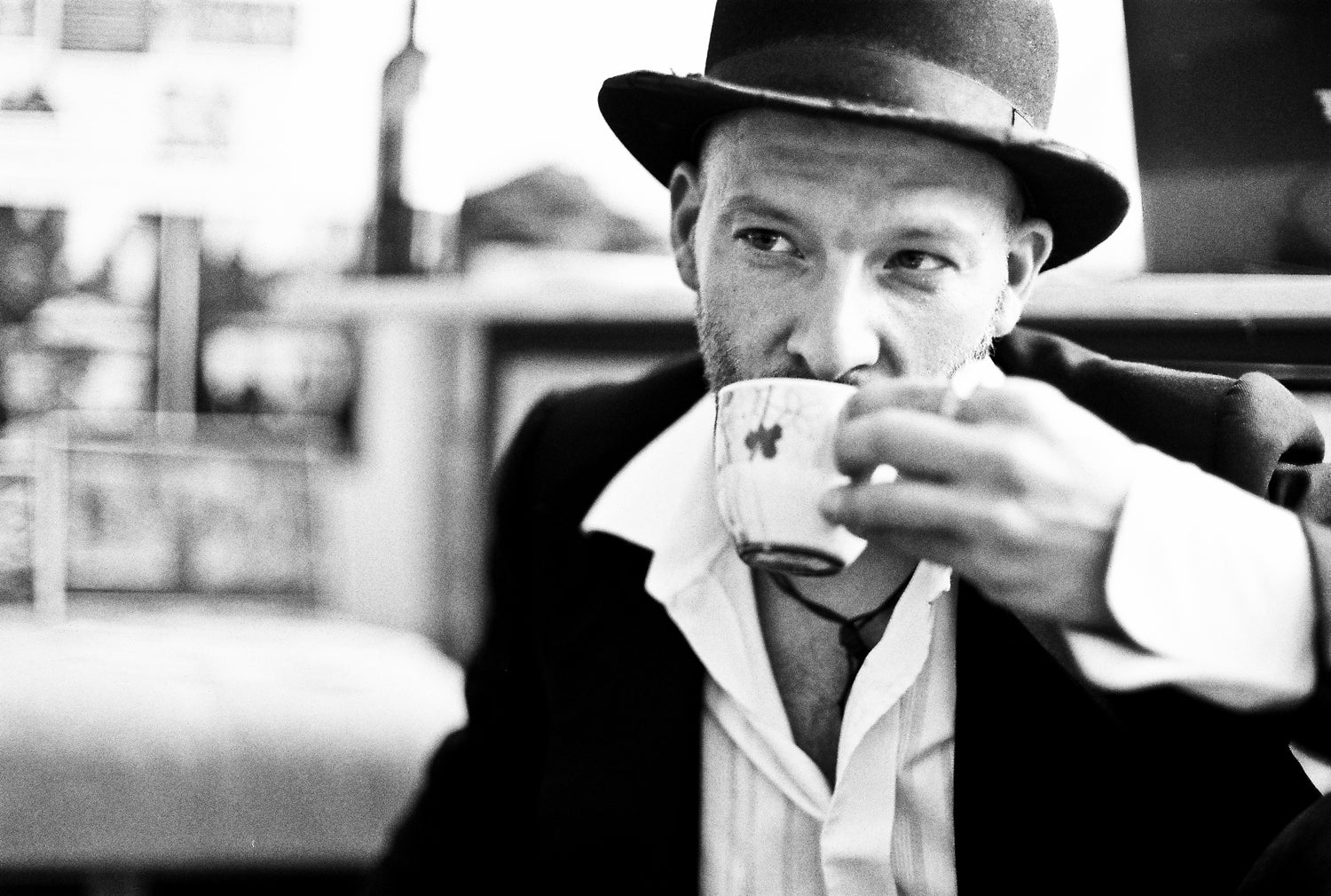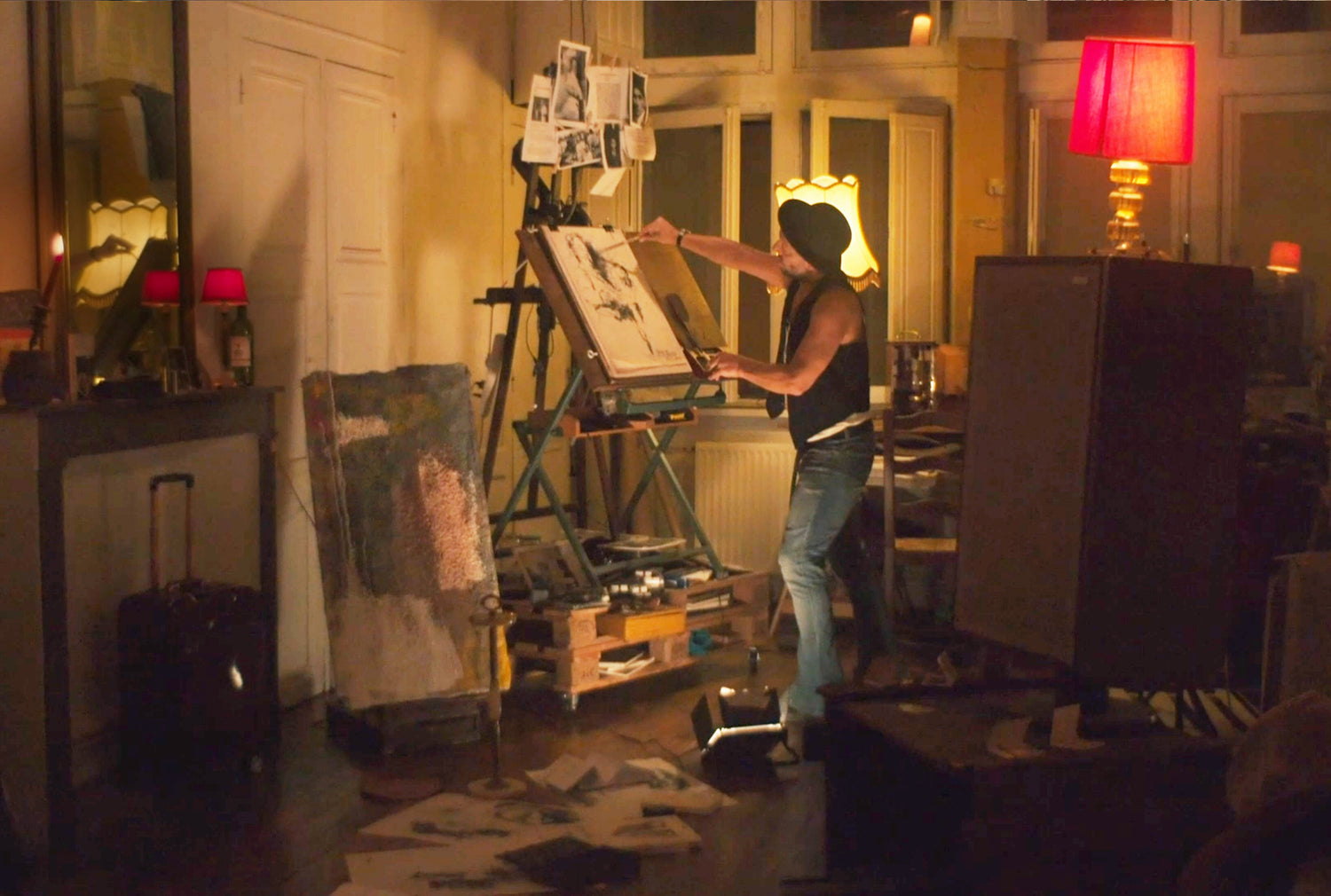 DISCOVER his atelier
a true mille-feuilles ("thousand-sheets") of history:
It's located in an ancient building (1650) in the heart of Lyon's historic silk weaving district – in the 1950s it was a legendary "clandé", a clandestine house of prostitution!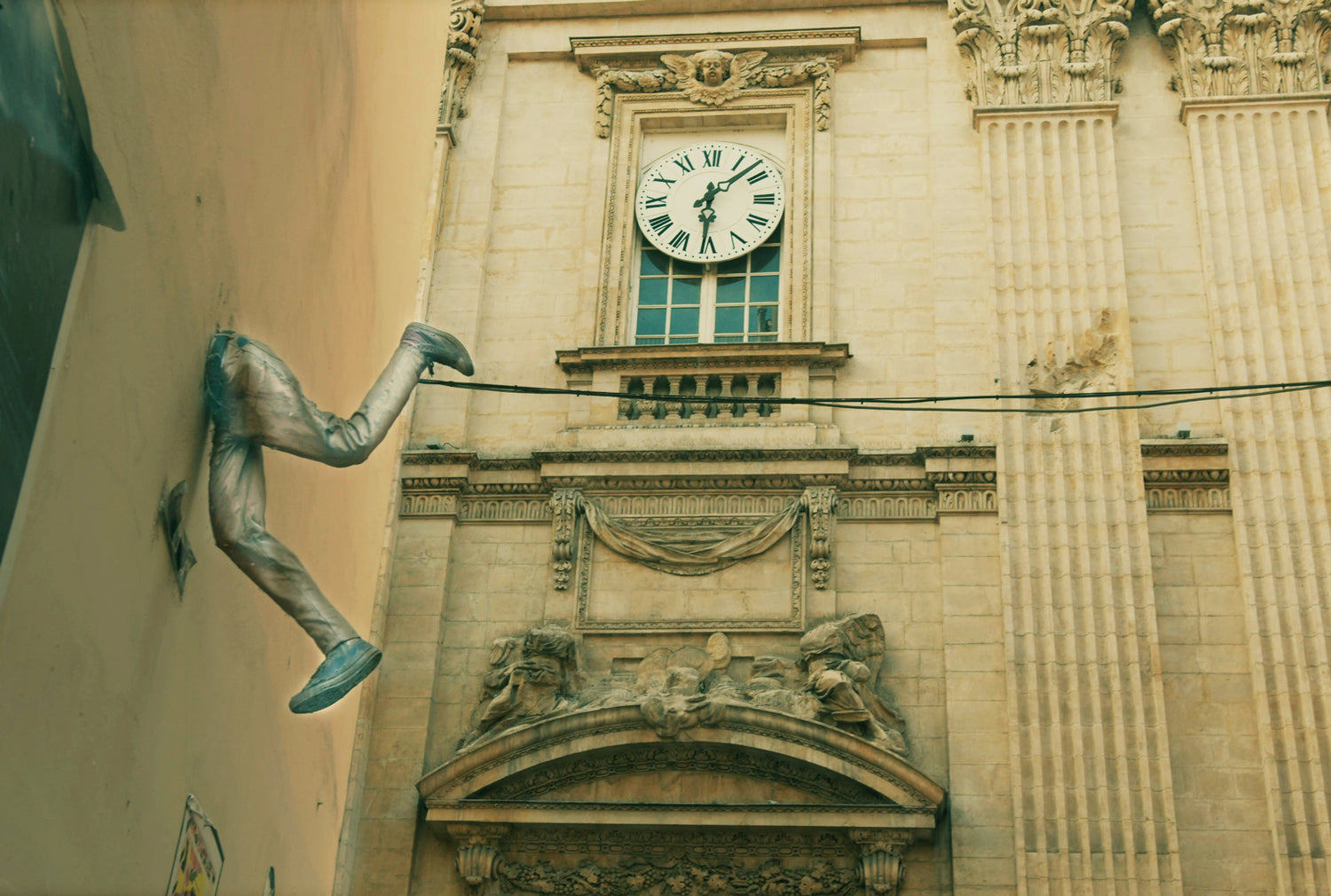 EXPLORE Lyon
through Roman's artistic eye.
Protagonists of the PAST: silk weaver icons, the emblematic Mères Lyonnaises, ...
TODAY's inhabitants of the district: street artists, emerging fashion designers, underground musicians, ...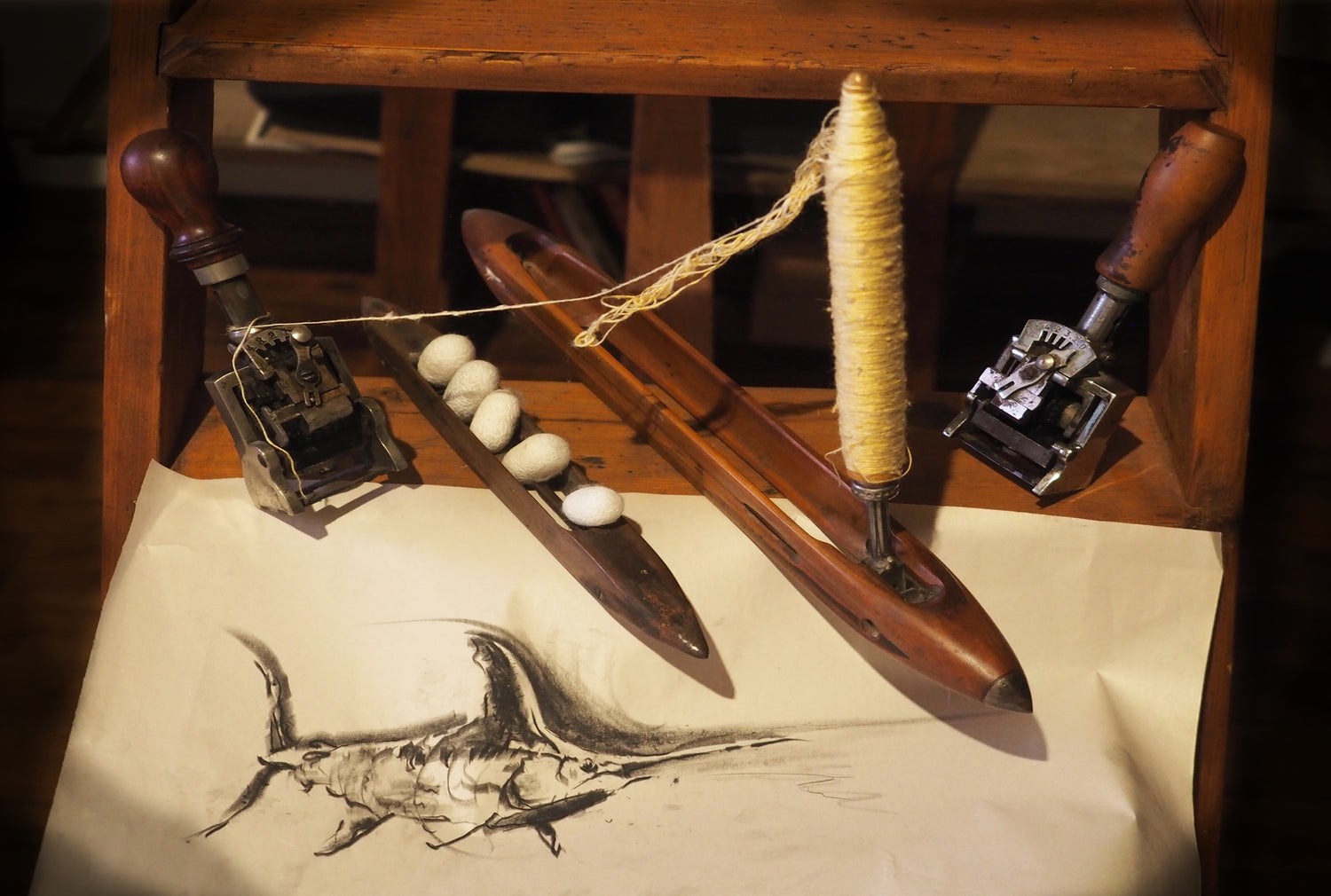 FEEL history coming alive
at your FINGERTIPS.
Examine original objects such as ancient weaver spindles, stamps & silkworm cocoons.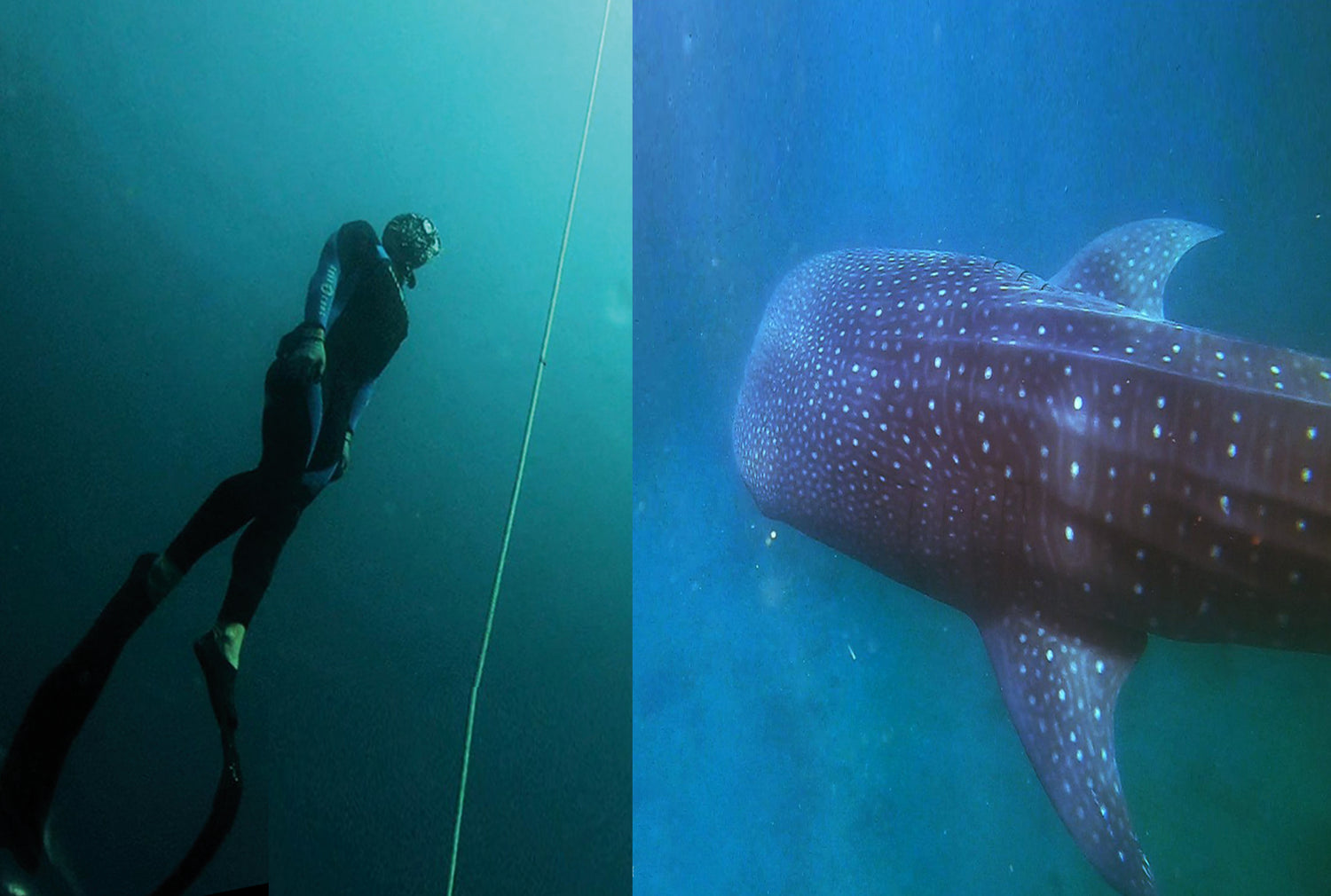 DISCOVER how Lyon's history
resonates with Roman's freediving adventures in pursuit of the largest fish on our planet:
W H A L E S H A R K S.
DIVE behind the scenes
of his interdisciplinary experiments,
combining art, science, history, literature and philosophy.
TOUCH the bottom of
the PACIFIC OCEAN !
... deep-sea sediments from over 5000 metres, Roman's artistic working materials, brought back from his scientific expedition aboard the German research vessel SONNE.
MEET Roman's poetic accomplice
T A R A N T U L A
a type-writer, born in the 1960s, with whom you will be able to bond during Roman's workshops to write your own texts.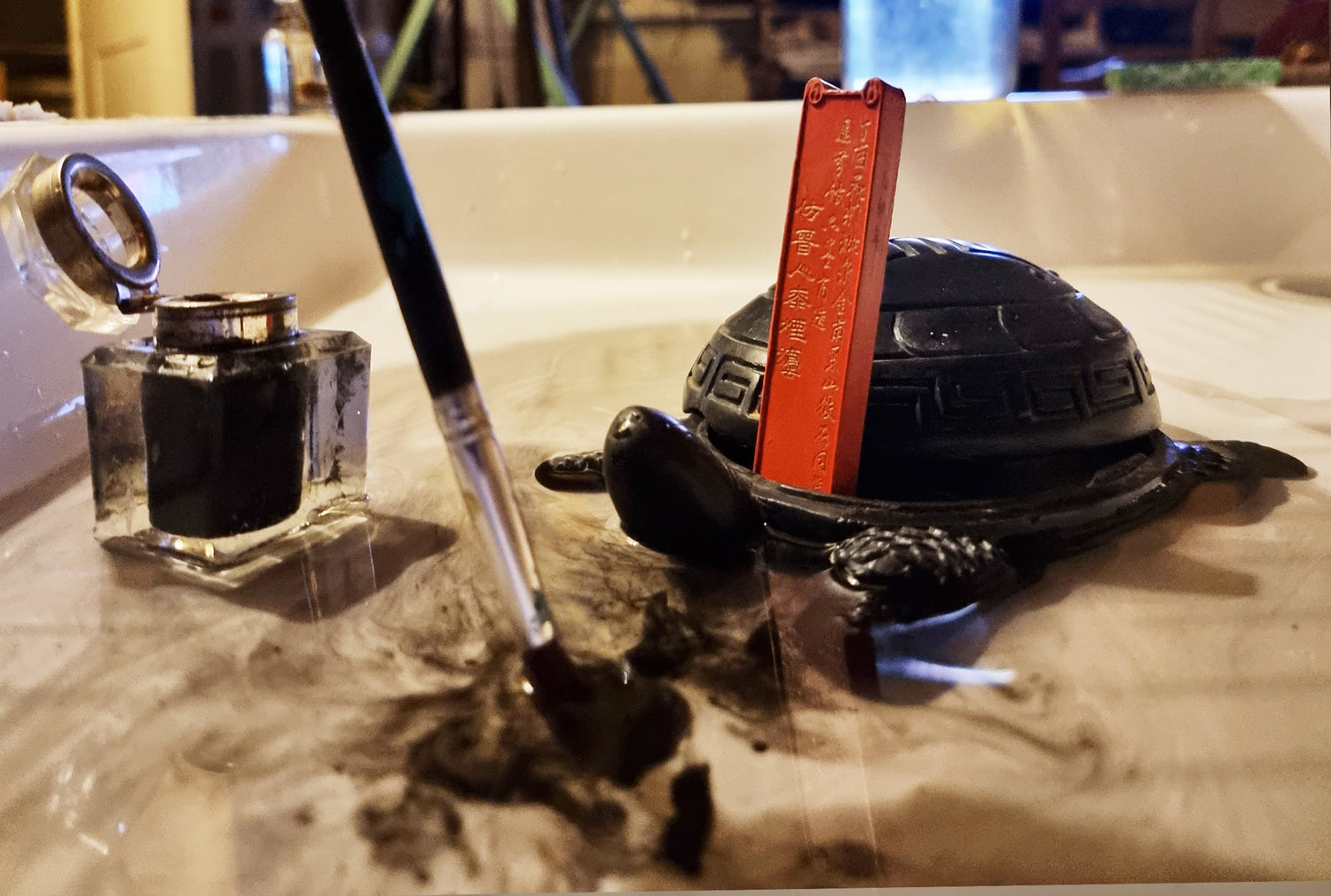 EXPERIMENT
with your CREATIVE POWERS !
In Roman's workshops, create a unique collage through an interaction of different experimental techniques: Japanese suminagashi, frottage à la Max Ernst and drip painting – while producing your own ink with the help of Cassiopeia (an ancient turtle ink stone) and water originating from Lyon's aquatic arteries: the Saône and the Rhône river.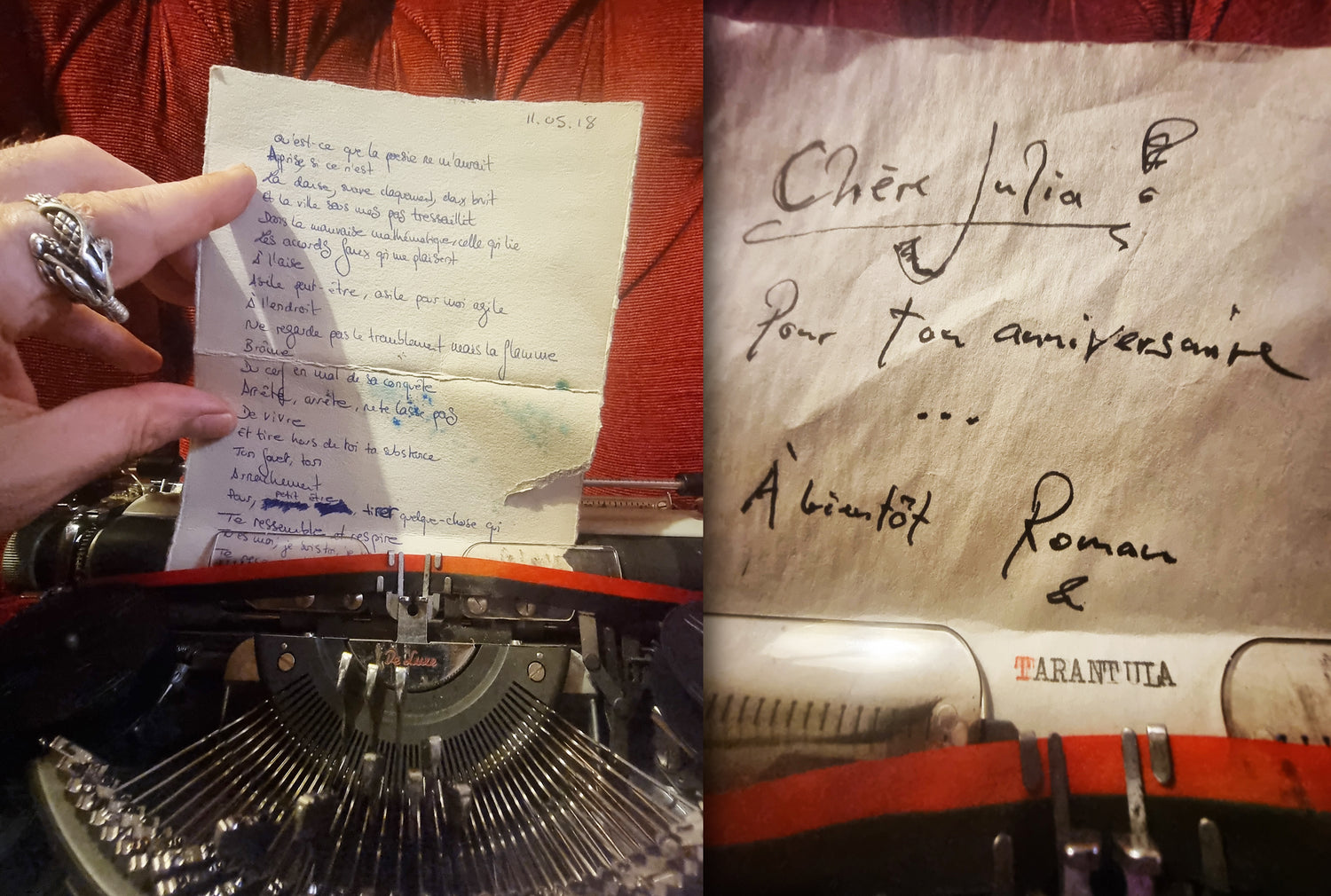 SURPRISE a friend ...?
You may also offer the visit to Roman's atelier as a surprise gift to a friend.
Provide Roman with the address and the person will get the invitation via old-school handwritten postcard, signed by Roman & Tarantula.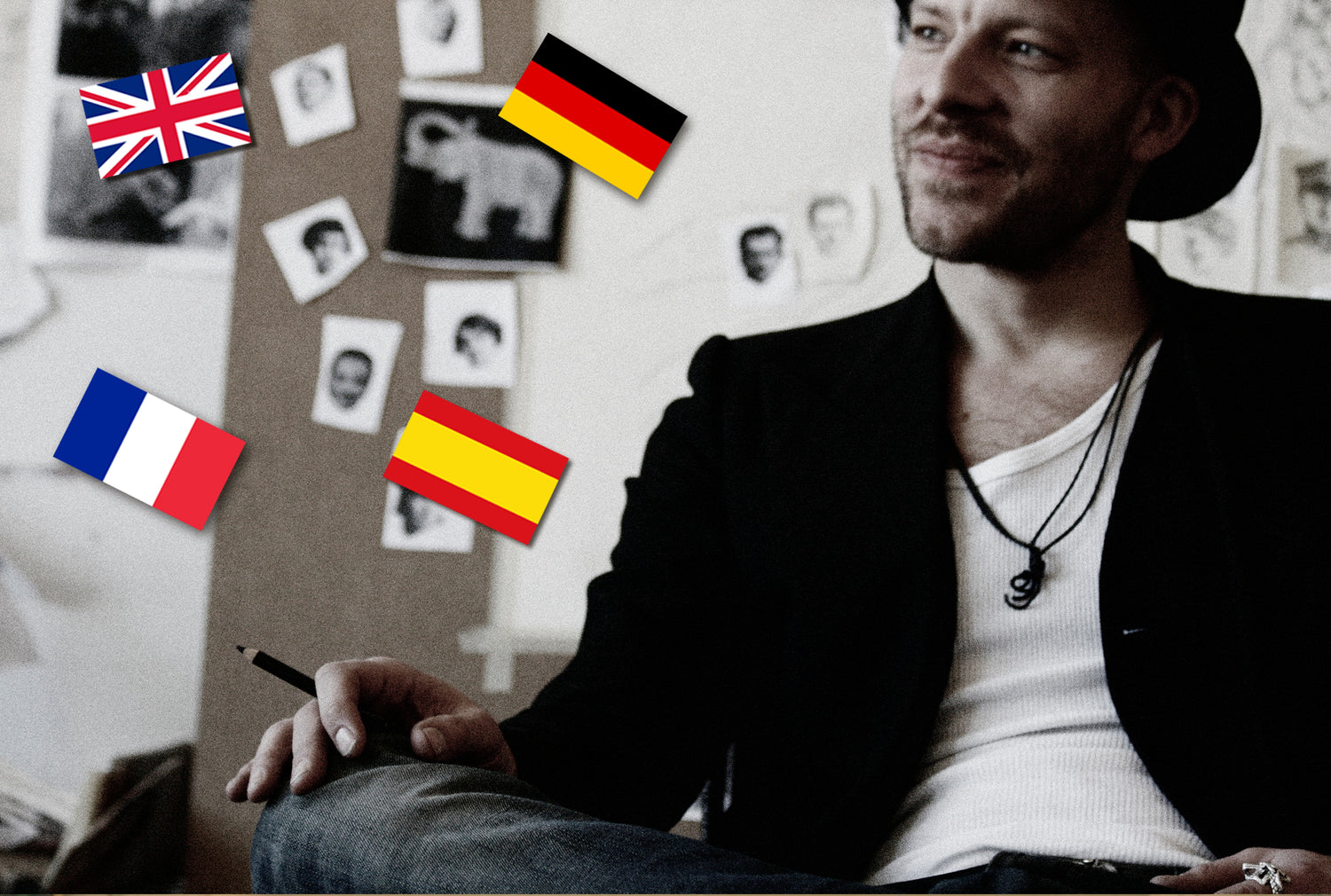 EXCHANGE with Roman
in the language you prefer: English, French, German (all fluent)

or Spanish – ¡un poco más experimental!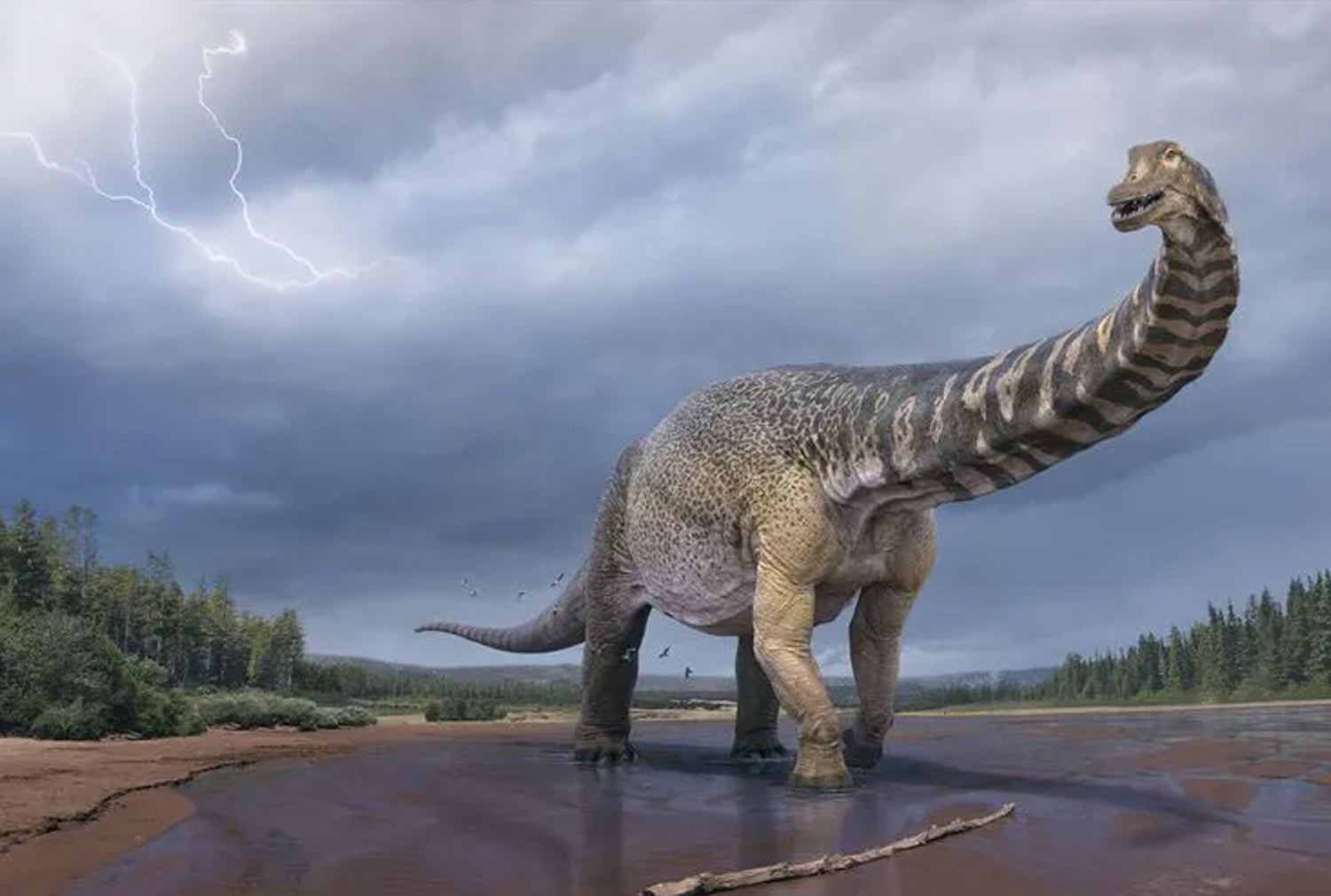 ARE you a DINOSAUR ...
with a rather old-school mindset like Roman who doesn't find online payments all that appealing?
Give us a call, book your visit in person and pay in cash on arrival. Also reachable via whatsapp, signal and telegram:
+33 (0)769 33 26 99
CURIOUS ...?
Check out Roman's offer of atelier visits, artistic city tours & workshops!
Normal atelier visits (1,5h) are at 25 €/person if you are 2 people or more.
MEET Roman